iqwat, a global Kashmiri Pandit community engagement platform is envisaged to bring the whole community together, savour & protect our culture and keep our traditions alive. It is going to be one single place for all the information on Kashmiri Pandit community.
Made with Love
For
By
Of
KPs...
This global directory enables you to connect with your old mohalla friends as well as the broader community. 
iqwat provides a great opportunity and stage for all community members to showcase their talent. 
Connectivity is key for bringing a community together. Let's socialize and be iqwat.
GET CAUGHT UP WITH EVERYTHING FAST
Feed will provide you with daily news updates, posts on language, culture, health, important announcements and even memes among other things. Stay updated!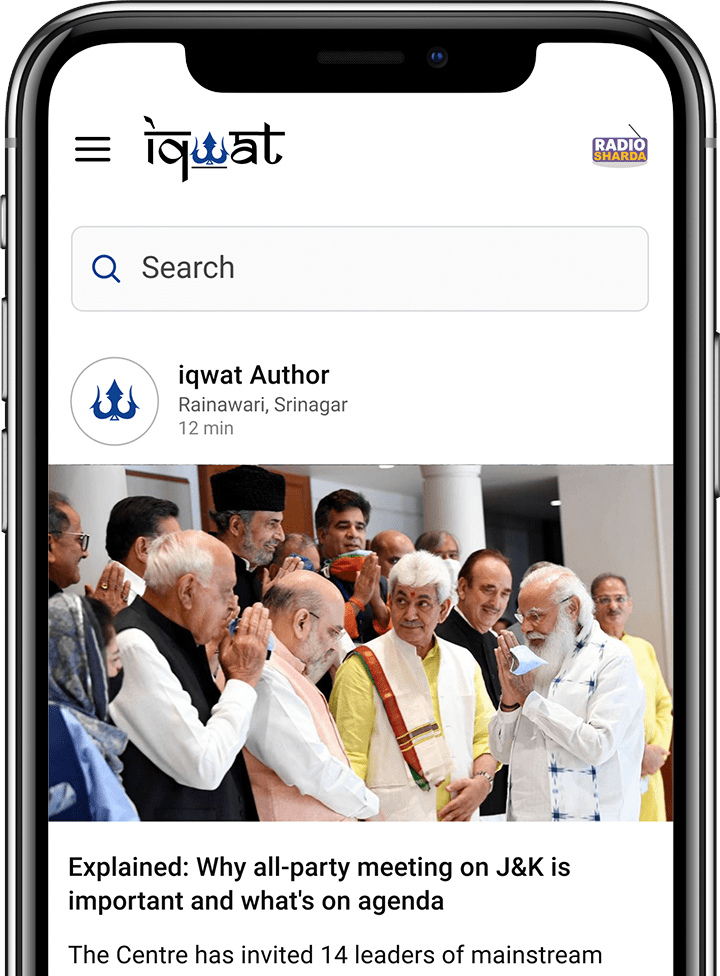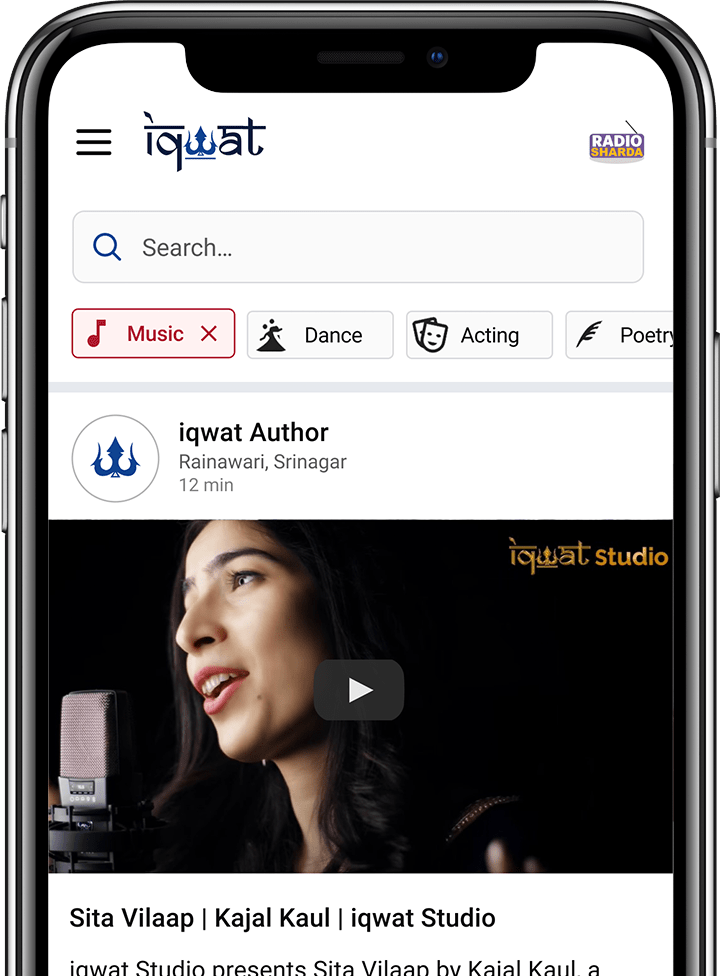 Singing, dance, acting, poetry and instrumental are the categories in which our community members will be provided with a stage to showcase your talent. Shine on!
Want your own inner community within the app? Create groups, add other users or join other people's groups and socialize.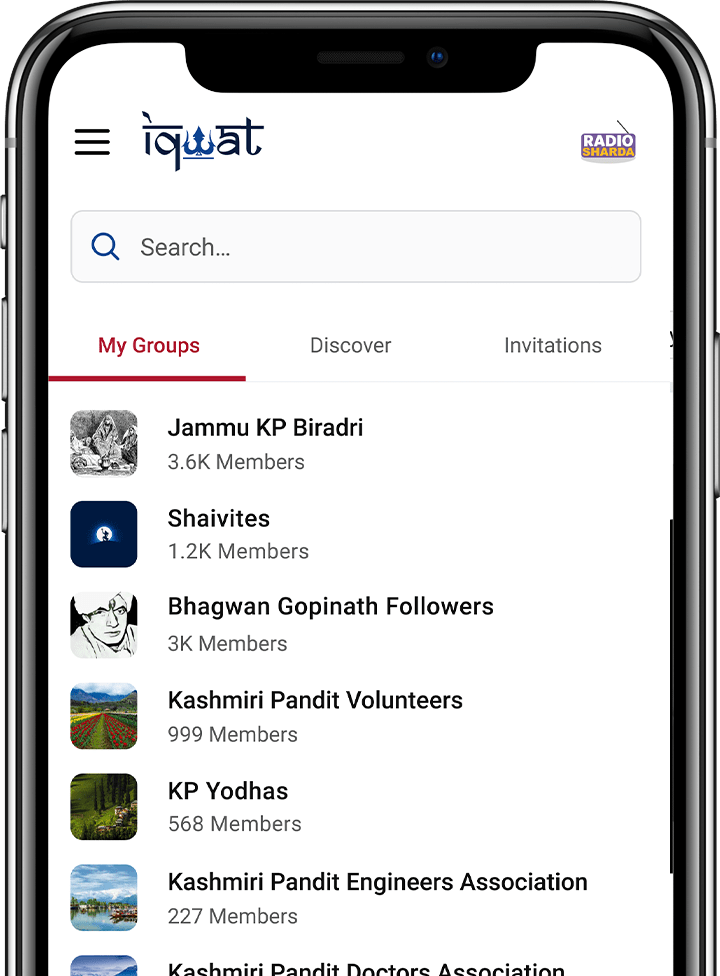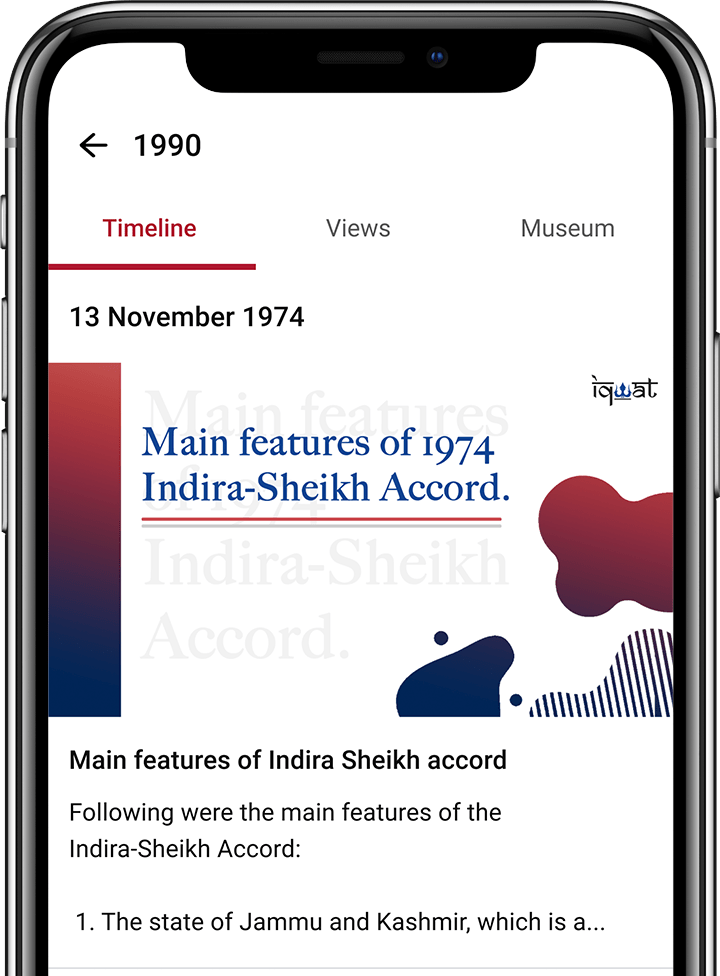 1990 is not just another year in Kashmiri Pandits' history, it's a turning point which has shaped our present. Learn about the whole
chronology
on how the events leading to our last exodus from our homeland had unfolded. You can also hear other people's untold stories of the horrific event. 1990 Museum is where the information on exodus will be provided with the help of facts, statistics and real pictures from that time. 
With Surveys and Polls, you can share your opinion on a topic and find out other community members' perspectives on the same.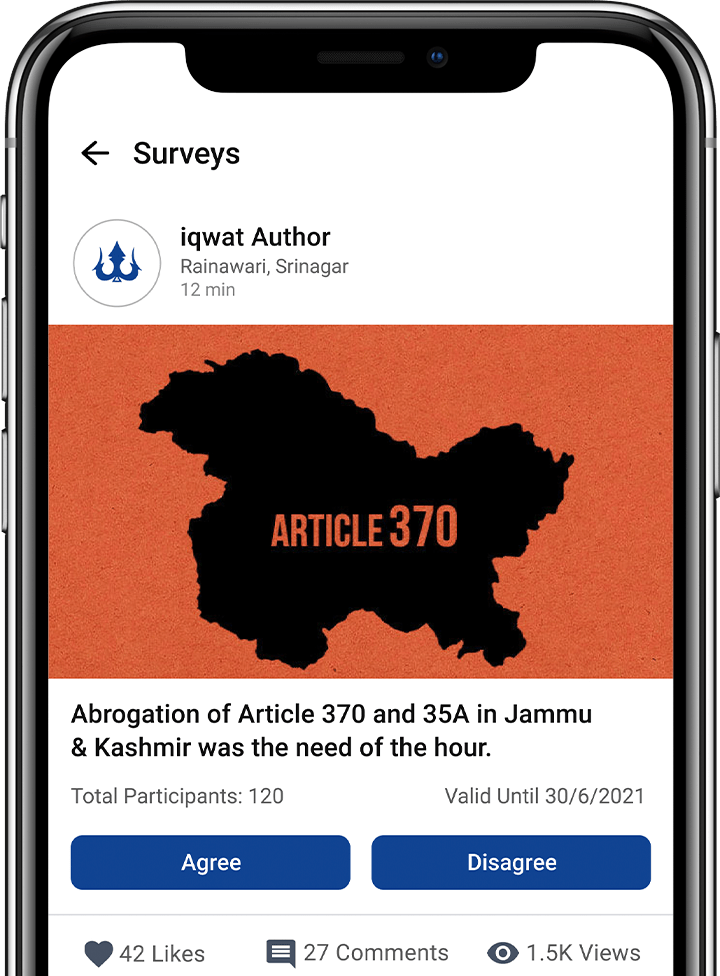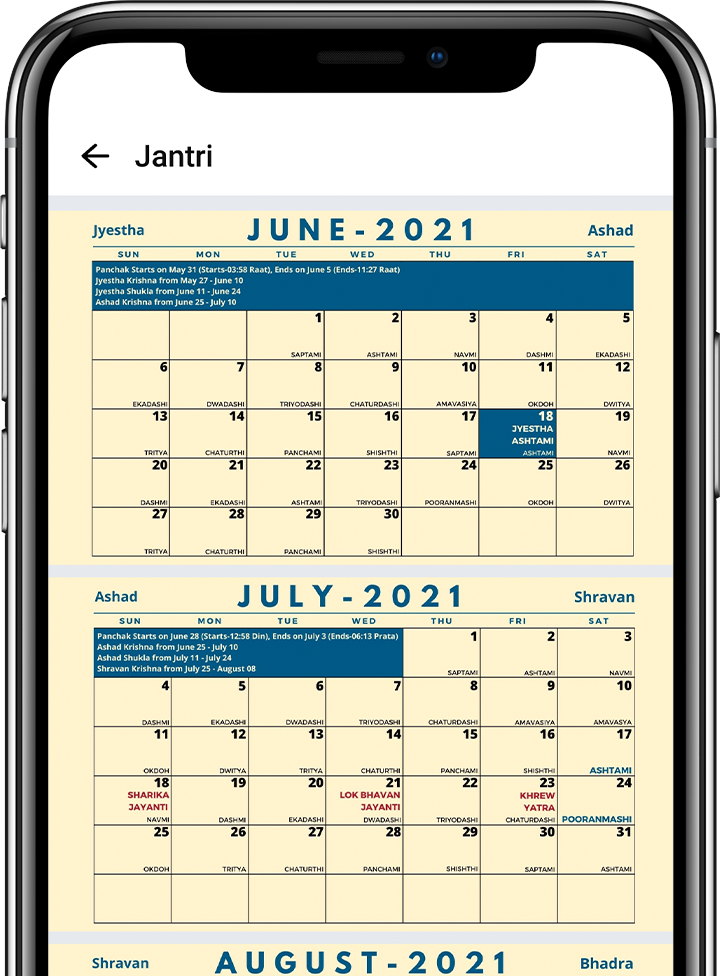 Jantri, Our Kashmiri calendar
iqwat brings you a lunar calendar with important information like Panchaks, Kashmiri festivals, fasting days etc. So no need to open your physical Jantri every time you want to see which day is today.
THE CORE OF KASHMIRI CULTURE
There are several religious places in Kashmir which not many people of our community know about. You will find information on our great saints and temples in the app. Here you can also listen to some soulful Kashmiri bhajans.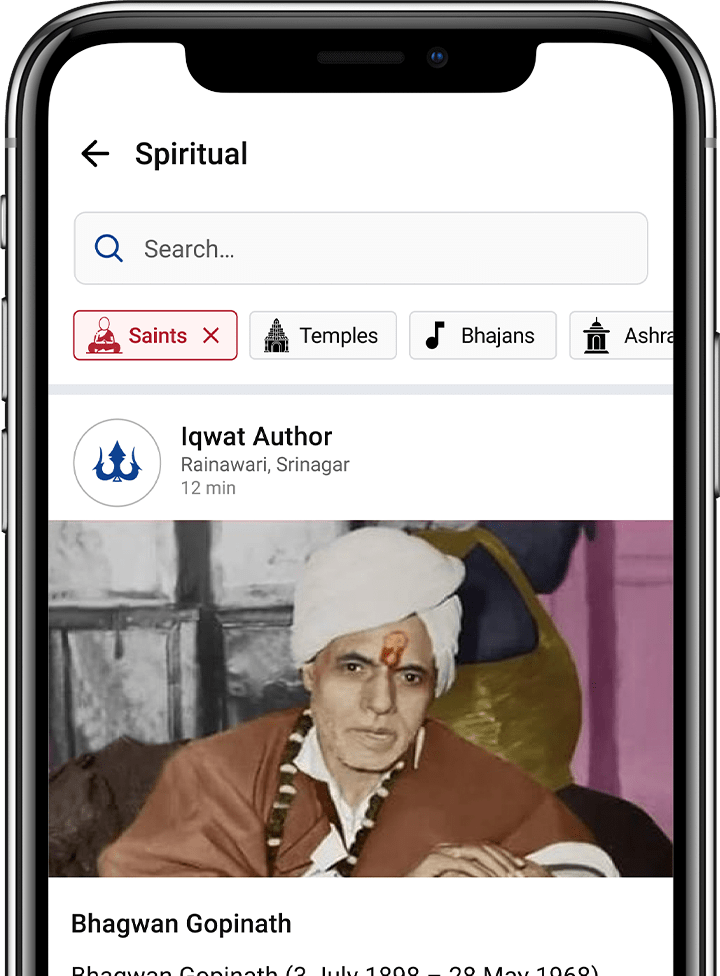 Through Obituaries you can get informed and inform others about the departed souls of our community. 
Food is one of the binding forces in a community. Kashmiri cuisine is more than just food in a lot of ways. The flavours resonate with our personalities and traditions, which keep us rooted. Learn about the delicious Kashmiri recipes and how to prepare them.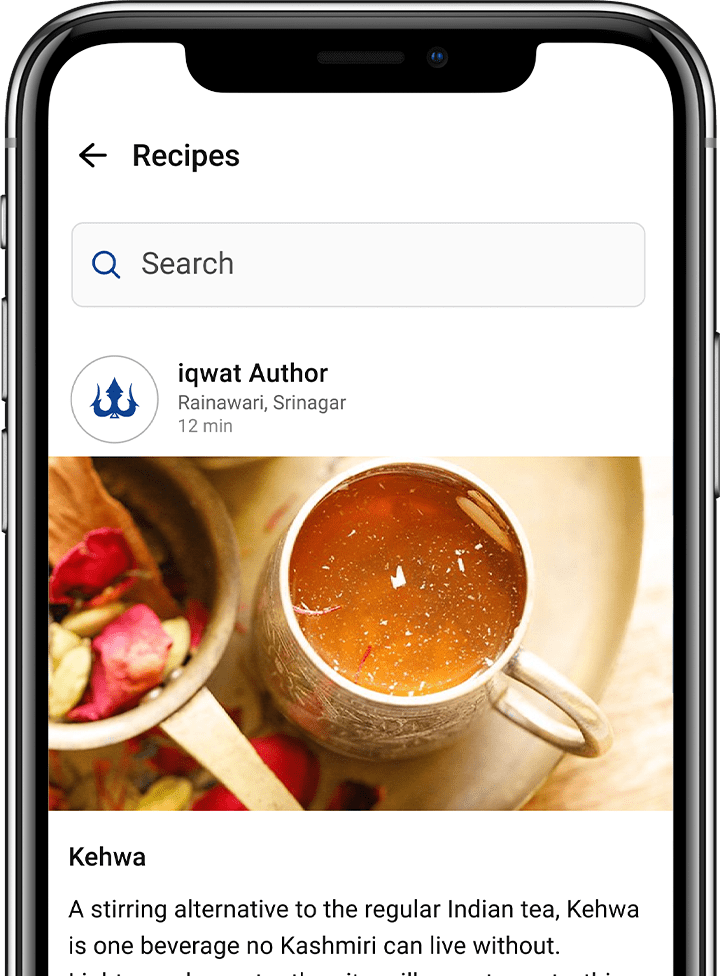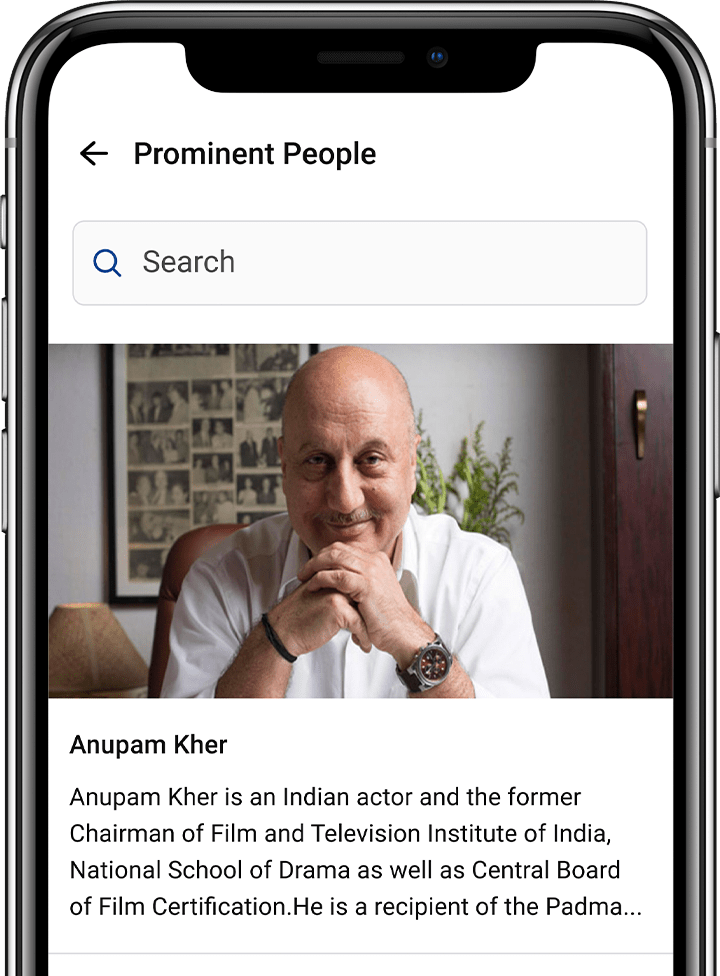 KEY PEOPLE OF OUR COMMUNITY
The diversity in talent has made many Kashmiri Pandits experts in their respective fields. In this section, you'll find those community members who have left a mark and have been inspiring generations for years. 
Shop from Kashmiri stores and stream entertainment channels!

What awaits you is an experiential journey with the K&M spices, dry fruits, tea leaves, artefacts & traditional utensils that are hand-crafted in small batches with utmost care and precision. Order now from K&M section of the app. Visit www.kanzandmuhul.com

Booziv ti khosh rooziv (Listen and be Happy). You can stream our community Radio channel, Radio Sharda anytime within the app and enjoy music, talk shows, community news and other programs in Kashmiri language.